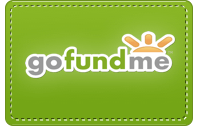 Foundation 18, Indonesia was established by Australian humanitarian and conservationist Cate Bolt in June 2010. It is currently owned and managed independently in Indonesia by Alit Semara and his family.
Based in the north of Bali in the small village of Ringdikit (population approximately 1,500), Foundation 18 offers a traditional Balinese upbringing in line with local customs. Situated near the beautiful coastal town of Lovina Beach, Foundation 18 is raising children to be confident, self-sufficient and full of hope for the future.
The humanitarian functions are currently funded privately by the Bolt family and your generous donations!
Foundation 18 is establishing local industries so that it may become self sufficient in the near future.
Foundation 18, Indonesia runs a group home based at Ringdikit and education outreach program offering sponsorship to children who remain in the care of a family member.
Our five year goal is to have every child in Ringdikit fully immunised and attending school at least to senior high school level.
Foundation 18 has just launched its Elder Care program, to provide assistance to elderly people in the village at risk of dying from starvation.
Our group home is currently at capacity with 12 girls in residential care, ranging in age from 3 to 14 years.
You can make a donation to Foundation 18, Indonesia via Paypal by clicking on the "donate" button below.
*Foundation 18 is the English language name for the orphanage which is registered in Indonesia as Yayasan Dharma Sadana